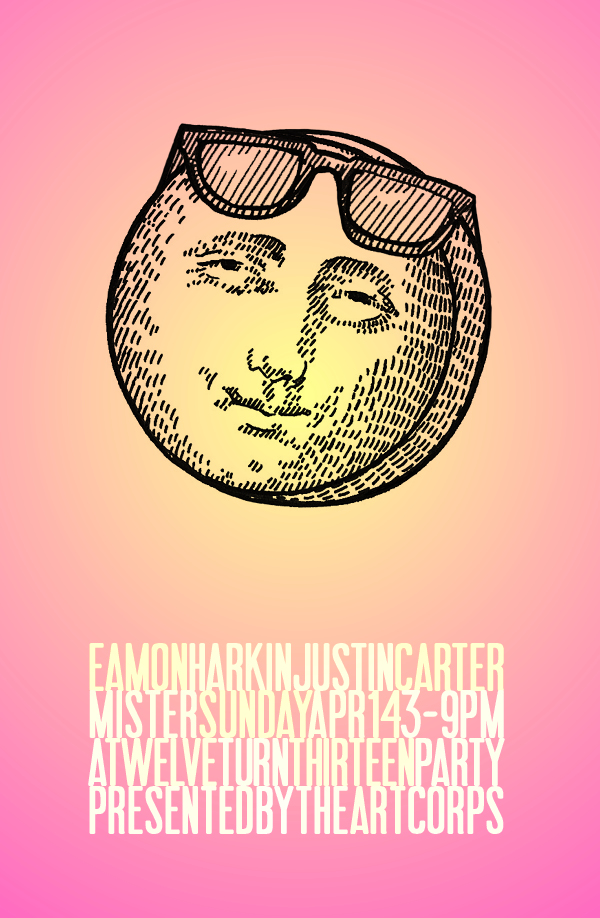 It's been a long winter.
We're doing our part to encourage the warm weather, though, (it seems to be working) by throwing an indoor, springtime edition of Mister Sunday at 12-turn-13. We'll keep the curtains open on the big windows to let the sun shine in; we'll hang lights from the beams to make it feel as much like you're dancing in the trees as possible; and we've enlisted our decoration and lighting designer-in-chief, Jeffrey Ralston, to make giant, inflatable flowers. (For real.)
We'll have mulled wine and Country Boys tacos to warm you from the inside out, and, of course, music from Mister residents Eamon Harkin and Justin Carter, so we imagine you'll probably get pretty sweaty. The party runs from 3pm to 9pm, and it costs $15; or, if you RSVP to mister@mistersaturdaynight.com and get there before 5pm, it'll only cost you $10.
You can buy tickets in advance over on our RA page. The last indoor Mister Sunday filled up really early, so we definitely recommend you to buy an advance ticket or get down early.
Finally, one note for the folks with kids. The last time we did the party, we encouraged you to bring your little ones. We noticed, though, that it pretty quickly became too busy for kids to really be able to run around and have a good time. You are more than welcome to bring the young lads and lasses; we just wanted you to know what to expect.
If you've got any questions, just email us at ask@mistersaturdaynight.com until the day before the party, and we'll hit you back.
And that is all. We're looking forward to dancing in the daytime with you again.