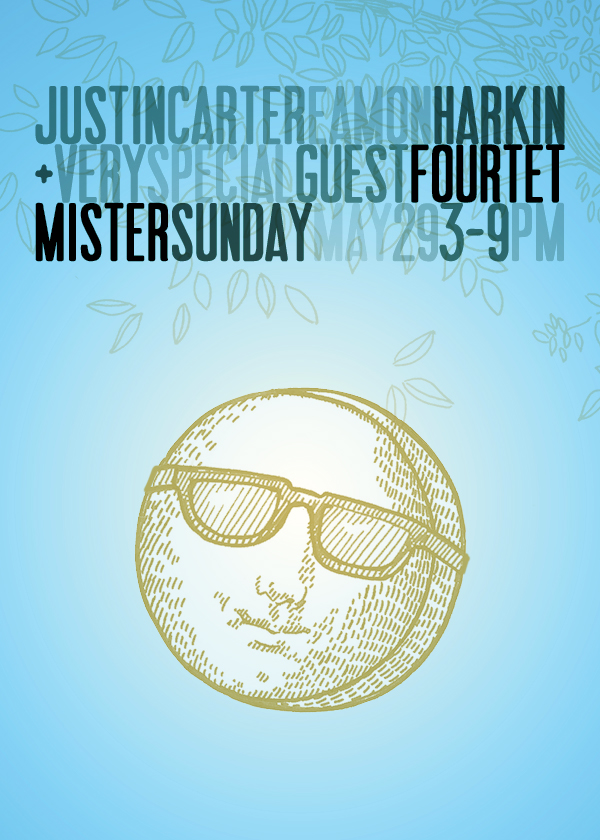 The time for Mister Saturday Night to unveil his Sunday afternoon spinoff, Mister Sunday, is almost upon us. This coming Sunday at Gowanus Grove, we welcome music lovers of all kinds to an outdoor celebration which is uniquely Brooklyn. There will be sausages from Mile End and tacos and huaraches from Red Hook Ball Field vendors Country Boys, cold drinks from the fine folks at Botanica and the best in music from Justin, Eamon and special guest Four Tet.
Festivities start at 3pm and in respect for our neighbors end at 9pm sharp. If you want guaranteed entry, grab a ticket in advance. You can get in for a discounted rate before 4pm if you email us at mister@mistersaturdaynight.com. Otherwise it's $12, unless you're a a kid under the age of eighteen (with a grown-up) or a dog (on a leash), in which case it's free for you all day.
We'll see you on Sunday! Details after the jump.
MISTER SUNDAY WITH EAMON HARKIN, JUSTIN CARTER & FOUR TET
EAT, DRINK, DANCE
Gowanus Grove (400 Carroll Street between Bond & Nevins, Brooklyn) / map
F,G to Carroll St or N,R to Union St
3pm-9pm
$10 before 4pm with RSVP to mister@mistersaturdaynight.com
$12 otherwise
Kids under 18 go free! Dogs are welcome as long as they're on a leash.