It was the best of times. It was the worst of times. And now I understand what they meant. Here are the things that brought a smile to my face in an often tumultuous 2016.
Earth Disciples "Peace, Love and Harmony" In February, I went to Jamaica. Most of the trip was spent in Port Antonio (Piggy's forever), but one day, my friend Corey and I did a trip to Kingston to dig for records and check out the Trenchtown Culture Yard. As we walked through the yard, we saw a group of guys sitting in a window across the way. When we got close, our guide walked us into the room behind them, where there was a little studio, with a man named Ziggy at the controls. He played us a couple solo pieces from an album he'd done recently, and then he called in the guys from the window. Turns out that the three of them were Earth Disciples, the first band Marley recorded in Tuff Gong other than his own. (I did a little internet sleuthing and found this article about them pasted into a message board.) Over thirty years later, they've still got it. (If you wanna hear the original tune, this is it.)

Apogee and Perigee "Hope" Another amazing trip I took this year was to Japan. It was everything I've heard about and more. The record store experience sums it up well. Almost every shop I went to had records, new and old, packaged and presented in such a way that showed reverence for the music but also welcomed engagement. Most of the listening stations had nice cartridges and very nice headphones, so everything sounded its best. The Platonic ideal of a record store. This was the first record I bought on my trip and the one I've played the most since I returned. It's a concept album, a soundtrack for a film that doesn't exist, with different songs made by different producers. This particular song was made by Testpattern, who I've become obsessed with. Every song they made is BRILLIANT.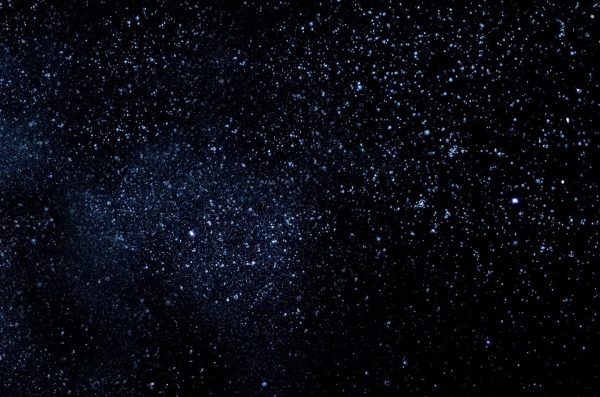 Planetarium Nothing has felt more like an oasis for me this year than Planetarium, the long form listening sessions we started in June. An intimate group of people lying on the floor of a loft, listening to music for six hours straight, is pure magic. I get chills every time a hush descends, and there's nothing but the music and the noise of people quietly shifting their bodies. If you haven't been able to join us, I implore you to come in the new year. For now, here's a playlist from the last one.

Yuri Shulgin "Nervous Arp" Killer arpeggiations and creative mixing by a producer from Yaroslavl, Russia.

The Internet Ego Death This came out in October of 2015, but I'm often late to the game on new album releases. There was a period of a couple months where I had to drive a lot early in the year, and this was the car soundtrack. It's bold; it's sensual; it keeps unfolding to new levels; and it is crazy groove-y. I've got it streaming now as I write this, and I'm finding it hard to move on to the next thing…

Anderson .Paak Malibu If you're gonna force yourself to move on from The Internet, best walk toward Anderson .Paak. Malibu was a salve to many a painful day this autumn. The production is so sweet and so warm, the orchestration so dense and layered but so personal and real. There are amazing, complex musical passages that disappear as quickly as they appear; and, most importantly, there are plain old good songs. And his voice is so damn compelling – that knowing, smiling Badu-like inflection, the slinky-yet-precise Kendrick-like enunciation, and a buttery tenor that is unmistakably his very own.

Menelik Wossenatchew "Tezeta" I spent a lot of Thursday nights at Nowadays this summer, hanging out at the picnic tables, having drinks under the stars, while Josh Dunn played records. He always set such a nice vibe, different than music I'd hear anywhere else. It was like he was programming music for a dream. This version of "Tezeta", a song written by (and arranged by) the famous Ethiopian jazz man, Mulatu Astatke, was my favorite thing I heard him play all summer and one of my favorite songs I heard this year.

James Blake "I Hope My Life (1-800 Mix)" James Blake still has it. Dishing out lyrics that are earnest and vulnerable ("I hope I'm right when I'm speaking my mind /I hope my life is no sign of the times") over a steady growing swarm of drums and keys that cascade into a tear-jerking bass line, it was one of the most powerful songs of the year – even when you had Bowie's farewell to compare it to.

Dan Kye "Like You Wanna" While I've only lived with this one for a couple weeks, it's a pretty sure bet it's gonna live in my bag for a long time. Every track on the EP is dope. Big ups to Bradley Zero and the Rhythm Section guys for getting this out there. It is worth mentioning that the Rhythm Section party Eamon and I played with Bradley in July was another one of the year's highlights. They've got a really special thing happening over there.

Leroy Hutson "I Think I'm Falling In Love" Amazing, amazing tune reissued by the absolutely-smashing-it Athens of the North this year. Leroy Hutson was recruited to replace Curtis Mayfield in the Impressions straight out of college. If that's not enough of a vote of confidence to get you to spend three minutes and thirty-eight seconds of your life listening to this tune, I don't know what is.
As it happens each year, I feel like I'm just getting going, and there are still so many things I haven't included, just as important and exciting to me as what I've already mentioned. Here's a quick list of some other things that brought me joy this year.
The Shider Family Band "Keep You Burning" Obscure side project from Parliament's musical director, Garry Shider.
David Bowie Blackstar So many good things have been said by people far more qualified than I. If only we could all go out as he did.
Spade Brigade "I'm Your Man" Modern soul amazingness from 1980.
Bourbon and Maxx "Mystery Man" Late disco from New Jersey.
Kenny Bobien "Father (Frankie Feliciano Remix)" A Body and Soul classic that I never heard at Body and Soul.
Khruangbin The Universe Smiles Upon You Trippy Thai-psych-infused surf rock from Austin, Texas.
The Solitaires "I Don't Stand A Ghost Of A Chance" Ghostly doo-wop right up there with The Flamingoes' "I Only Have Eyes For You".
Love Goes To Buildings On Fire by Will Hermes Great book about the early to mid-70s in New York and the birth of Salsa, Punk, Disco, Loft Jazz, Post-Punk, Glam and so many other genres.
Robert Cotter "Missing You (Re-Edit)" Smoking edit of a late disco/modern soul record.
BSTC "Jazz In Outer Space" Live-take jazz house.
Prince "Let's Work" No matter how much I think I know about Prince, I always find something I didn't know about before.
Soul Bros. Inc. "Pyramid" Beautiful baritone northern soul.
Pearson Sound "XLB" Smashing dancefloors everywhere.
Kelan Phil Cohran and Legacy "Theme" The theme to Planetarium.
Temu Bacot "Funk Over Egypt" "Nights Over Egypt" flipped G-Funk style. 
Rhode and Brown "Tunnel Woman" Blissful looping arpeggios.
DeViere "Vendredi" Wicked, deep, dark house.
Kendrick Lamar "Untitled 08 (Blue Faces)" from Untitled Unmastered Even when he's not trying to make a splash, he still puts out one of the best songs of the year. (You can only find a live version on youtube and such. Best to find a way to listen to the studio version.)
Avalon Emerson "2000 Species of Cacti" Transcendent.
Radiohead A Moon Shaped Pool Another astonishing album by my favorite band

Our Fourth Mister Saturday Night x Boiler Room Episode One of the things I'm proudest to have been involved with this year