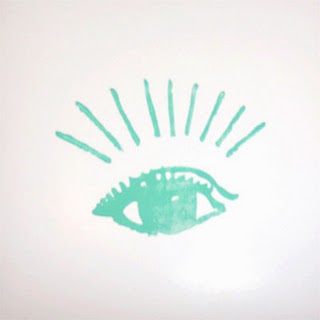 This year I discovered Truth Is Light Records, a great Canadian label releasing simple edits of brilliant, largely obscure, genre-unspecific gems. I could've chosen most any of the records I ordered from them this year, but "Be Thankful", the A-side off the first record in a limited edition 45 series they're doing, got the most deck time. Slightly disco-ey, thoroughly old-school electro, it toes just the right line to make it the perfect bridge between house, modern soul and all kinds of other tracks, and though it's a tool, it's never outshined by what comes before or after it. (Sadly, I couldn't find a version of the track to post here, but you can listen to it on the TIL page.)

From glitchy tracks with RZA to ambiance for planetariums, I:Cube has always steered to the left of dance music's expectations. This year, though, he aimed straight for the jugular of the club with "Merovingienne". Still distinctly his own producer, with the squelches, bubbles, scattered handclaps and expansive sonics that are his signature, it's a dark banger that I've loved dropping when playing darker sets with Eamon.
The continued presence of the edit has done more than just quantizing and extending music for dancefloor mixing; it has added the typically DJ-centric talent of track-selection to the list of requirements for producers. No one's better at it than Jimi Bazzouka (aka Joakim), whose "Don't Hammer" introduced me to Jan Hammer's "Don't You Know" through a subtley stretched out, slightly more spacey version of the original.

A beautiful piece of music from an unknown producer: it's pretty much what I expect now when I see something from WT Records. Will Burnett, the label's owner, has a knack for finding the strange and lovely, probably from his years sifting through The Thing in Greenpoint. This one, "La Caccia" by Entro Senestre, breathes deeply with shuffling rhythms and cascading melodies, with nods to Mister Fingers that would make Larry Heard proud.
Not only is Justin Van Der Volgen one of my favorite people to see at a party – the man dances like he means it – he also made the track of the year as far as I'm concerned. Since I put the record in my bag, I've wanted to play "Sheebooyah" every single time I've gotten behind the turntables. It saunters in with a slinky drum kit, slowly begins to pulse with a single, repeated chord, builds with arpeggios, washes out, and when the bass drops in, it's on.