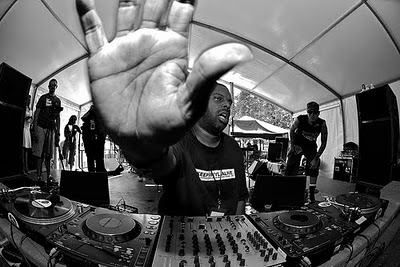 This week is a big one for us. After a month-long hiatus, we return to our natural environment this Saturday—a nice comfortable loft in Brooklyn, with Eamon & Justin getting behind the decks together for the first time in almost two months.
As we're sure you know by now, the enigmatic Theo Parrish is joining us for the ride on this occasion, so expect another classic night. Tickets are selling fast over at Resident Advisor, so get in there quickly before the cheap ones sell out.
The very next day Mister Saturday Night takes over its sister party Sunday Best and welcomes friends, heroes and source of continual inspiration—Optimo.
After an amazing 13 year stint as one of the world's best parties Jonnie G Wilkes and JD Twitch (Keith McIvor) called it a day on their weekly Sunday party to concentrate on new ventures and opportunities, and it's because of that decision that we can welcome them both to New York to play together on a Sunday alongside Eamon & Justin. This one starts at 3pm and runs to 9pm in the courtyard at Brooklyn Fire Proof, so you have just enough time to get a few hours kip before you make your way over for part 2 of a great weekend—complete with tacos! Full details are over at the Sunday Best website, and we'll have an interview with Twitch here on the blog tomorrow. We'll see you out there.