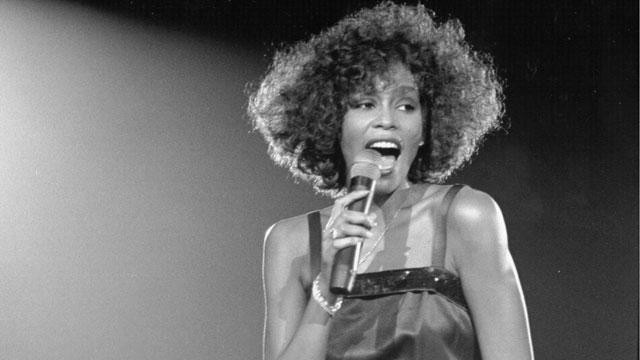 A couple days ago, I got an email from my very good friend Andrew Nimmo. (Nimmo also happens to be the graphic designer who makes our flyers and website look so nice.) He often sends thoughtful musings on mushroom foraging in the Pacific northwest, the brilliance of the Get Money Out Of Politics movement or his fervor for a band that he's just spent hours watching on YouTube. This email, though, was different, a sad take on a topic that's on a lot of people's lips right now. I haven't heard anyone else say any of this since the news of Whitney Houston's passing, and so, with his permission, here it is:
So I'd been pretty out of it with the latest developments of Whitney Houston's life. The little I heard about was bizarrely awful, and addiction problems always bother me in a very personal way. I felt like I was feeding the beast by even paying attention to it.
I saw Whitney in Richmond on one of her first tours, during my "born-again" phase, at the invitation of a very musical kid who was on a similar tip. To be honest the one song I could relate to was "I Wanna Dance With Somebody."
But I just read a piece in Salon that tapped me into what it was like to be a girl in the 80s and dig Whitney's ballads, and it gave me new respect for her talent for just nailing a song – I went back and listened to a few of them. The other thing it reminded me of was how ballads about star-crossed love really give me the creeps, and it's not just because they leave me limp, although that doesn't help.