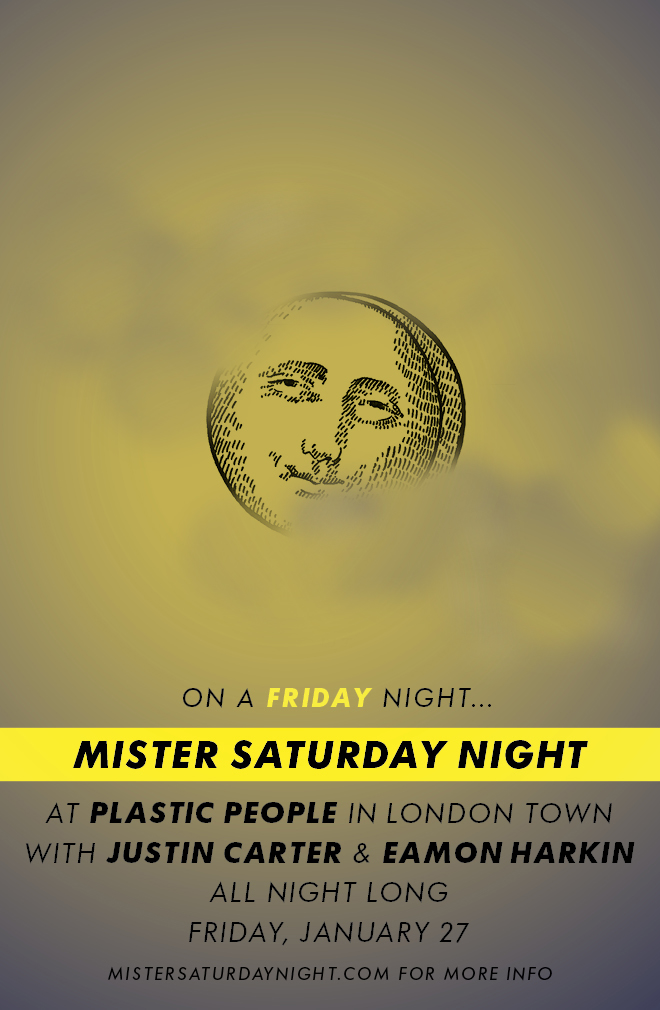 We're taking the Mister to the UK this week. For those in London town, here's our message in advance of the party at Plastic People on Friday:
This is Mister Saturday Night. We're a party from New York City. Brooklyn to be precise. Twice a month we roll our soundsystem out of storage, take it to a secret loft, hang a disco ball, invite some friends and get down until the sun comes up. Eamon Harkin and Justin Carter, the Mister's residents, often play all night. Occasionally a guest will play alongside them. No matter who's playing, though, it's about as no-nonsense a good time as you can have.
Until now, Mister Saturday Night has always happened in New York City. It's the only place we've ever felt fully at home (it being our home and all). But last year, when Eamon and Justin were invited to play with Floating Points at Plastic People, we fell in love.
The reason why we host our party in Brooklyn lofts is because there's no New York City club that really does it right. When we stepped into Plastic People, though, we found lovely people at the door, the bar and behind the scenes; cosy corners for chatting and a perfect dancefloor; and a pristine sound system. Check, check and check.
So now, we are elated to say that we'll be hosting the first ever Mister Saturday Night outside of Brooklyn at Plastic People on Friday, January 27. (Yes, you heard that right. Mister Saturday Night will be on a Friday Night.) Eamon Harkin and Justin Carter will be playing vinyl all night long, and Plastic's got all the other bits and pieces covered. Except one. That's you.
We're hoping you'll come and make it complete.
Love,
Mister Saturday Night
Mister Saturday Night
On A Friday Night in London Town
with Justin Carter and Eamon Harkin All Night
at Plastic People / 10p – 4a / 147-149 Curtain Road, London, EC2 / Friday, January 27 / £7 before 11pm / £10 otherwise / advanced tickets here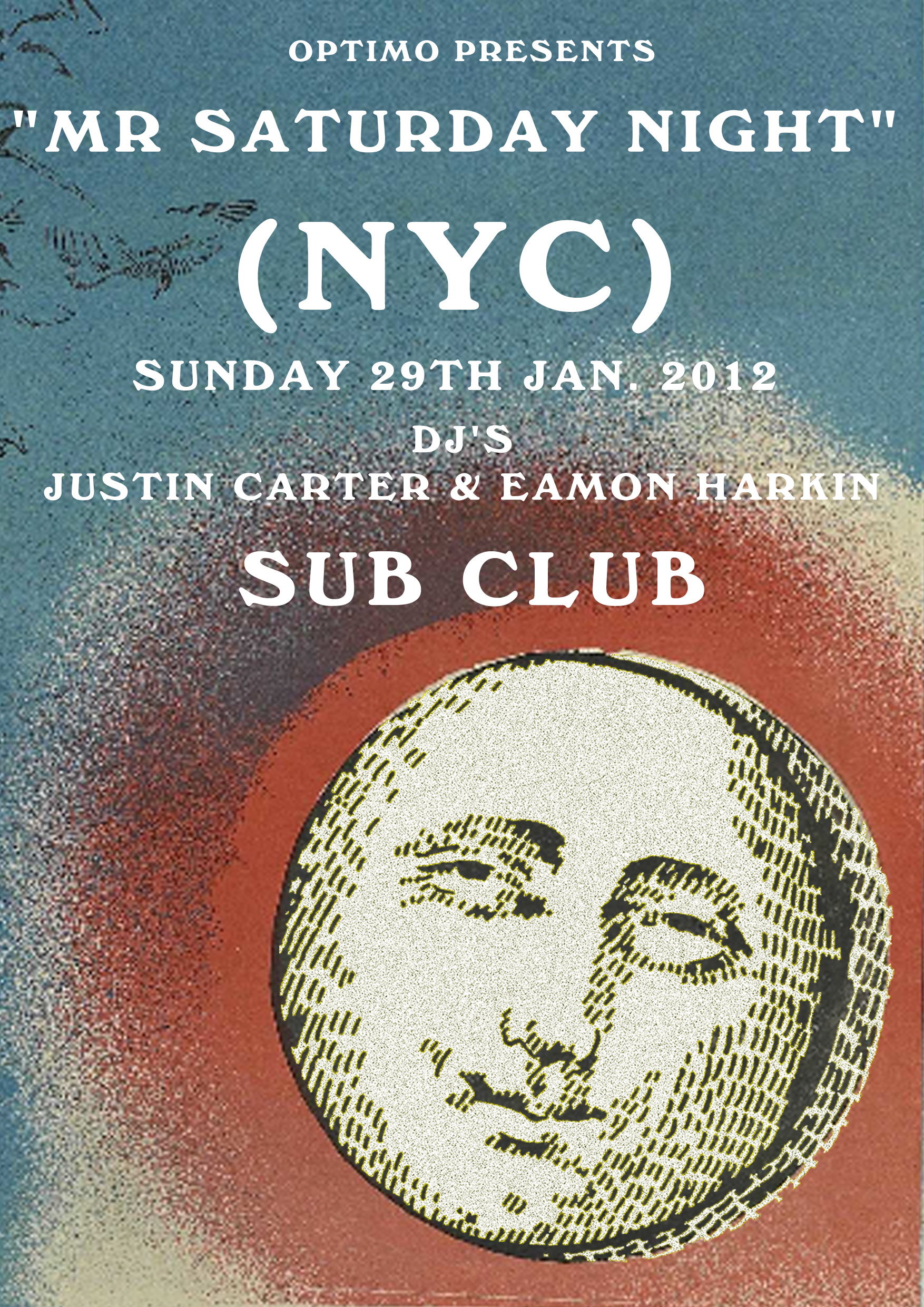 And then on Sunday the 29th, we're at Sub Club all night long, playing for our Optimo friends. It's gonna be a good weekend.