'Never Grow Old' from Floorplan's Paradise LP on M-Plant
In many ways this track epitomizes the musical character I try to bring to our parties – at once deep, dark and soulful. This is Robert Hood at his best, sampling Aretha Franklin under a high energy techno pulse. In the hands of any other producer it would sound pastiche.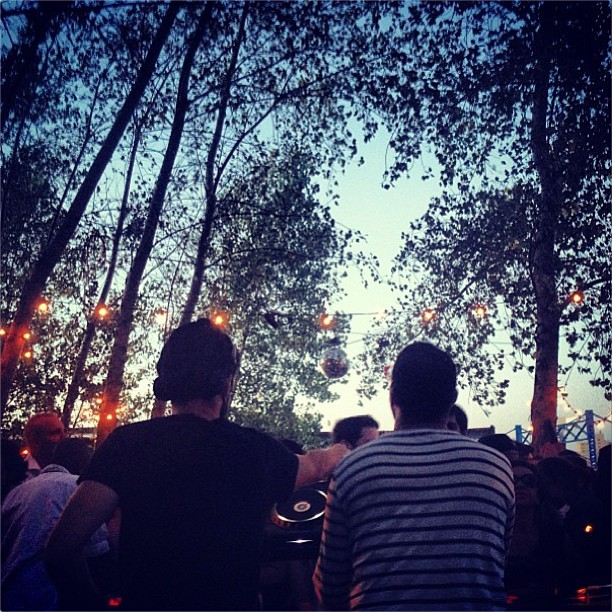 The Last Mister Sunday at Gowanus Grove
I wrote about the summer Mister Sunday season this time last year, so I didn't really want to cover old ground; but when I look back on 2013, the final party we did at Gowanus Grove sticks out significantly. In fact it was so special, I have no doubt I'll cherish the memory to my dying days.
Justin and I always pack records that we feel are worthy of the last moment of the party, but we never plan which one we'll play or, for that matter, who will play it. I'd packed quite a few records I thought would work before I left for an out-of-town wedding the Friday before the party. Rok One, my old DJ partner at Studio B, was DJing the wedding, and at the end of the night he played 'All My Friends' by LCD Soundsystem. When I came home to Brooklyn the next morning, I grabbed the record before heading to the Grove. If you were there on the day, you know what happened. Continue reading "Looking Back On 2013: Eamon Harkin"