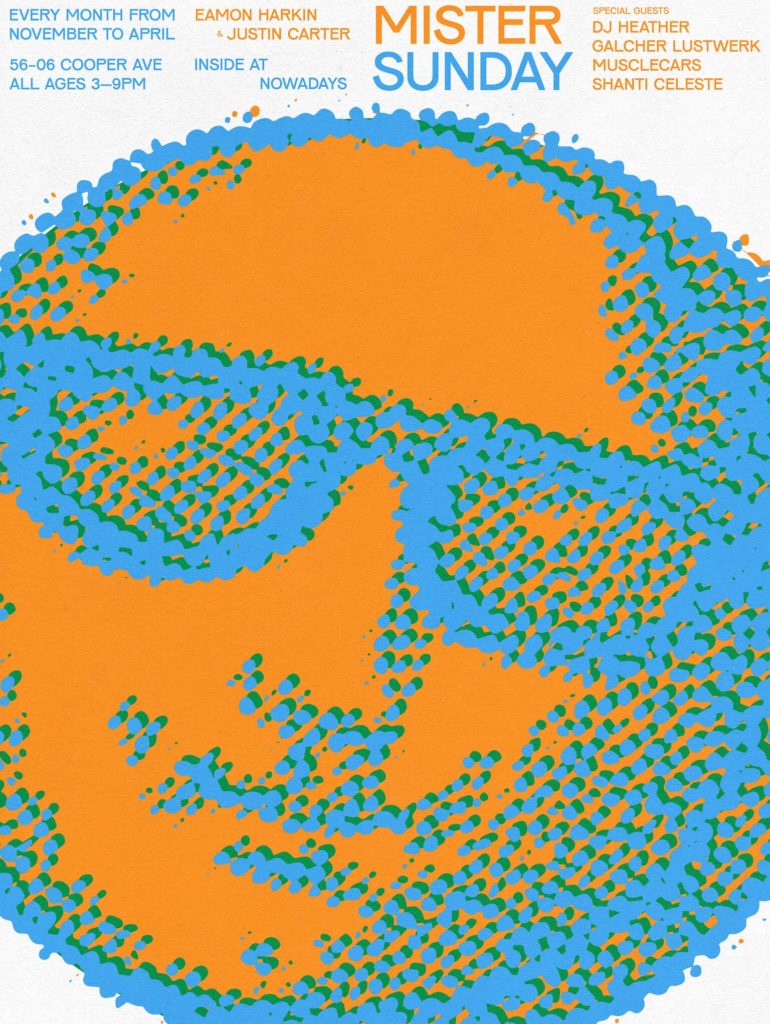 From November through April, Mister Sunday's going monthly indoors at Nowadays. The season starts on November 10th with Musclecars taking the reins all day. Justin and Eamon will do an all-dayer on December 15th, and the rest of the season sees E&J share deck time with Galcher Lustwerk, DJ Heather, and Shanti Celeste. Then you come in and make it a party.
If you're missing the Nowadays back yard, don't worry. It'll be fully kitted out for the winter with the yurt, some warming stations and probably some blankets. Diner by the Izakaya will be on delicious food duty. (They start serving at noon, so you can come down before the party starts if you wanna spend 100% of your time on the dance floor.)
If you're still hankering to dance during the day on Sunday when we're not doing a party, there's a Sunday jam at Nowadays every week, even when we're not Mistering. Honcho, Soul Summit, Ciel and The Carry Nation are all taking turns in the next couple months. You can see the full Nowadays schedule here.
You can find all the announced dates of the Mister Sunday season here. We'll announce each new date about six weeks before it happens so you have plenty of time to plan. We're looking forward to seeing you on the dance floor.