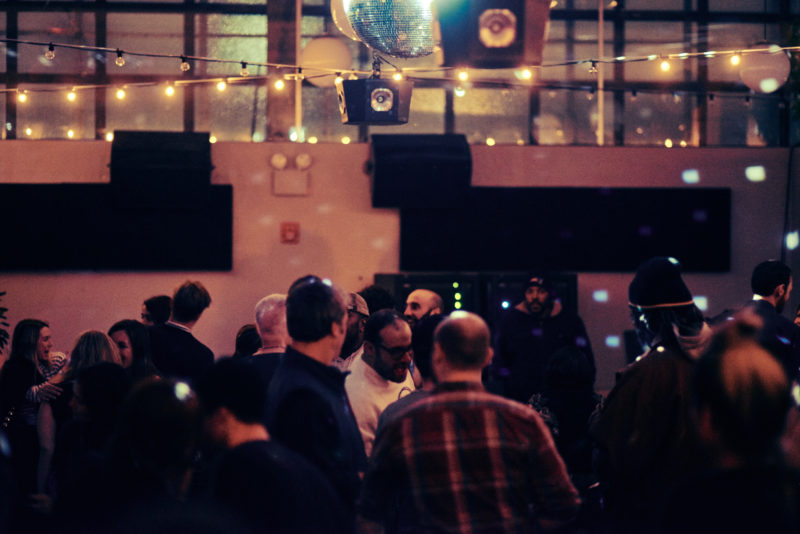 The time is finally here.
After years and years of wading through the maze of New York real estate, protracted build-outs, and seemingly endless permitting hurdles, it's happening. We are opening Indoors at Nowadays this Friday for our first two parties and our first Planetarium. Then, next Thursday, we'll open our doors permanently for eating, drinking, learning, dancing, listening and hanging out, seven days a week.
We've posted listings and tickets to all our events here. In short, we'll be doing parties every Thursday, Friday and Saturday. Thursdays will be free. We're also making Planetarium – our six-hour-long listening session where you can bring pillows, blankets and sleeping bags to cozy up on the floor and get lost in music – a weekly Sunday happening.
To start it all off, Bearcat, Precolumbian and Night Doll play the opening party on Friday. We'll do our very first Mister Saturday Night Indoors at Nowadays on Saturday; and on Sunday we'll do our first Planetarium, with special guest Huerco S performing live, and our new resident DJ Josh Dunn.
You can get a sneak preview of what the indoors looks like here. To hear that custom sound, you'll have to come in person. (It's so good!!!)
And that's it! Thank you so much for your support and for making the Mister family what it is. We're super stoked to share it all with you and to build our community alongside you.