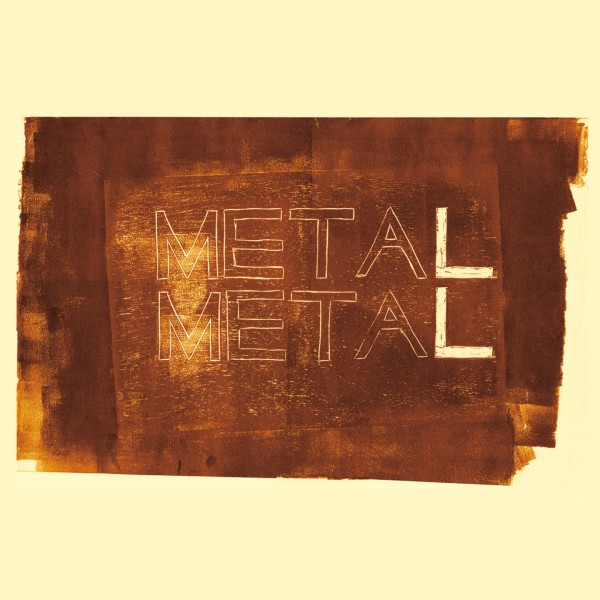 Every week of this outdoor Mister Sunday season, we'll be asking Eamon or Justin to highlight an album that they'll be playing in full at the beginning of the day. This week, it's Eamon's turn. He's chosen MetaL MetaL by the Brazilian band Meta Meta. This is what he has to say about it.
Last year I took a trip to Brazil. One evening in Rio, I met up with my friend Millos Kaiser from Selvagem, and he took us to a favela to see a band I'd never heard of. The favelas in Rio are slowly becoming safer places, and quite a few now see a regular trade in tourism from more adventurous travelers. Heading into one for the first time with a Rio native who has impeccable music taste was a real treat.
The band we saw was called Meta Meta. They were playing in a fairly nondescript warehouse space with pretty bad acoustics, but the night was a special one because they had such an incredible sound, and the crowd watching them was a really great combination of kids from the favela and people from the creative and artistic communities in Rio.
Meta Meta's music is heavily influenced by a Bahia-based Afro-Brazilian religion that has links back to west Africa and the slavery days.  You can hear religious wailing throughout the record underpinned by moments of afro-beat, free jazz and punk. It's a truly remarkable fusion. (And Tony Allen makes an appearance behind the drum set on a few of the tracks, to boot.)
The record I'll be playing at 3pm on Sunday was the last LP they had for sale after the gig. I bought it directly from Juçara Marçal the lead singer, a very charismatic and talented lady.