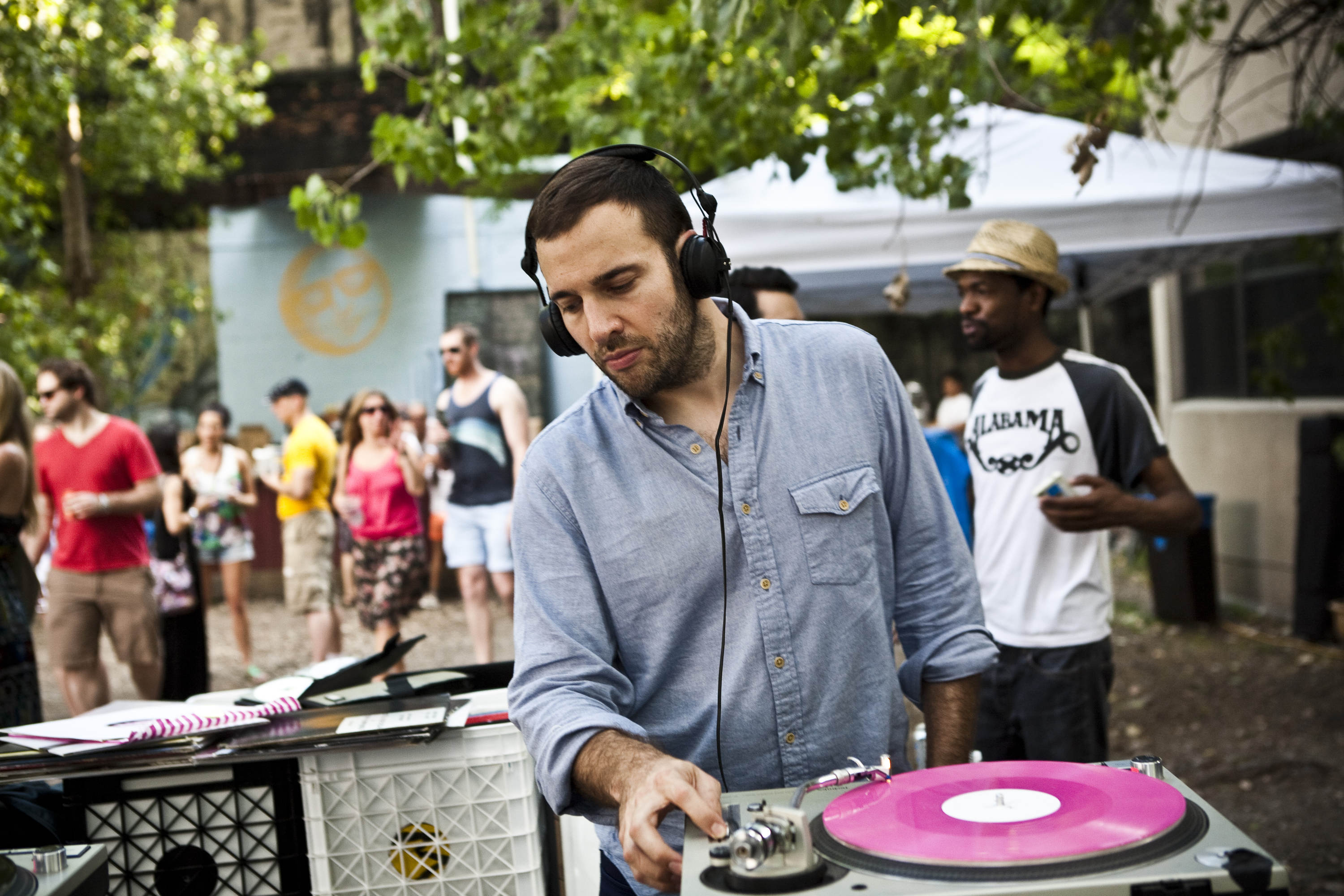 Justin moved from North Carolina to New York in 1999 as a wide-eyed eighteen-year-old who quickly made friends with a diverse group of old-time clubbers. They introduced him to Body and Soul, where he spent the next few years immersing himself in the sounds of the nightlife institution.
In 2004, he cut his teeth DJing and producing secret parties at Asterisk, a pioneering DIY venue in Bushwick that led the way for many other living-spaces-turned-party-places and carved a new path for underground parties in Brooklyn. That year he also became a member of the Nublu family, where he started the club's record label and DJed regularly.
A life-long musician and vocalist, Justin has sung in the chorus of avant-garde composer Butch Morris and is currently working on his own solo album. Get close to the booth during one of his DJ sets; you will inevitably hear him wailing.
photo by Natalie Keyssar