Daniel Lanois' Flesh & Machine
Some of the first records I obsessed over growing up where U2's Achtung Baby and The Joshua Tree (pretty standard for a teenager in the 80s in Ireland). Daniel Lanois, alongside Brian Eno, produced both of those records, and in later years he's come to be one of my favorite artists and producers. In October he released, what is for me, the year's best ambient record, Flesh & Machine, a beautiful collection of scattered piano, haunting vocal snippets, screeching electric guitar and orchestration.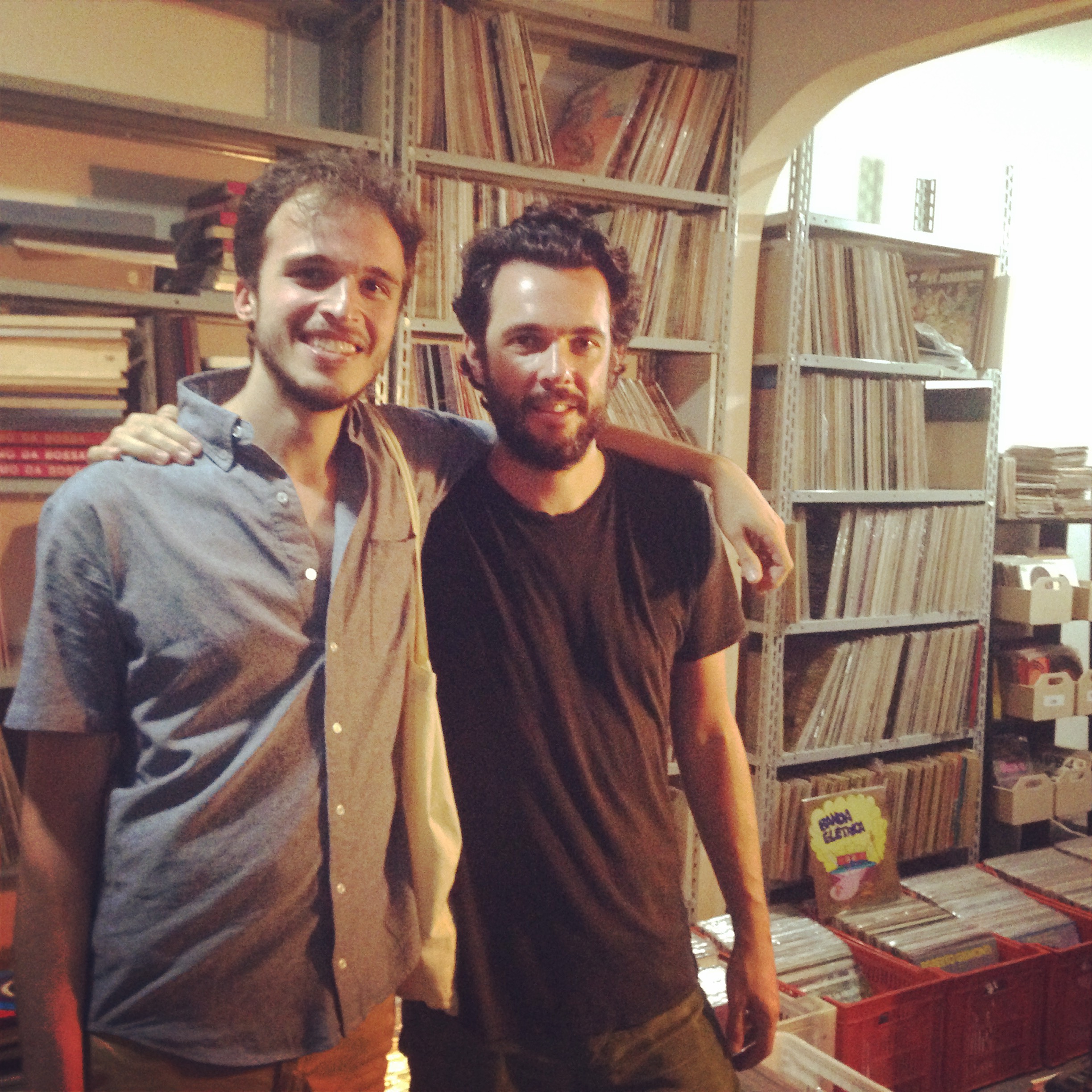 Record Shopping in Rio
I got married this year, and my wife and I decided to go to Rio for our honeymoon. This provided an excellent opportunity to dig into Brazilian music deeper than I had before. I got in touch with Mister Millos Kaiser (pictured above), a true gent, DJ and promoter who runs the Selvagem parties out of Sao Paulo. As he was going to be in Rio when I was there, he generously offered to take me record shopping. We went to Super Nut Mara records a secret record store of sorts which can be freely shooped online but only visited by appointment. It's such a great experience to explore music you know little about with someone who does and is SO enthusiastic to teach you all about it. Millos tipped me to so much great stuff that I'm still working my way through. I made a great new friend and came home with some amazing music. THANK YOU, MILLOS!
Metá Metá 
On that same trip to Rio (right after our record shopping binge), Millos took us to a Favela to see a band called Metá Metá. I was really taken with the their story and sound. They blend influences from Candomble, an old Brazilian religion with links back to pre-slavery Africa, with jazz, punk and samba. The gig was part of ongoing effort to integrate arts into the communities of the favelas, and the crowd they drew was a mix of locals and music fans who travelled across the city to see them. It was my favorite live show of the year.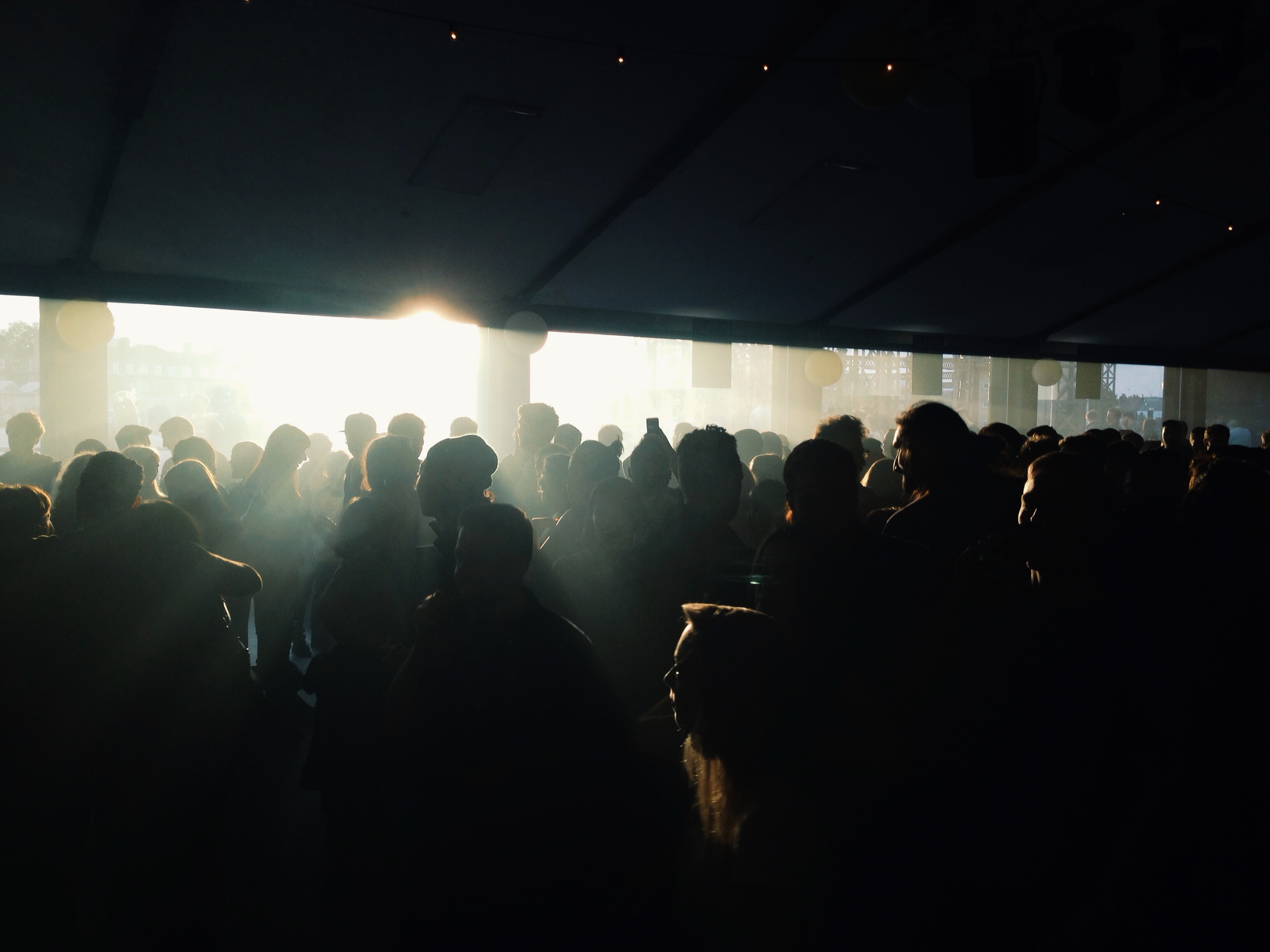 Mister Sunday in London
Before I came to New York, I lived in London for eight years. I have many old, dear friends there, and my brother and two sisters live there. In many ways it's home for me. Those reasons alone have made it great to be able to DJ there over the past few years, but this year, I really felt things went to a new level, cementing London as a real home for the party. Our friends at Black Atlantic helped us put together two parties (one in May, one in November) at Oval Space that were very much in keeping with the ethos, energy and vibe of our parties in New York – sun streaming into the room during the early hours, good people, nice food, a really chill environment. I couldn't have been more pleased. We plan on doing more in 2015. A big shout out to Gareth, Kim, Ben, Patrick, Ahsan for all the help in making it happen.
Ben Sims' "Days of Snow"
My favorite techno track of the year.
OB Ignitt's "Oh Jabba"
I love all of OB Ignitt's records, and though this one came out last year, it became a real favorite on the floor at Mister Sunday this summer. Check him out on Facebook. He seems a super cool dude.
Mr G's "P Bar Jam"
I really took to the music of Colin McBean this year and played many of his releases in my sets. We also featured his haunting "Morning Prayer" on Weekends & Beginnings. What I love about his records is how loopy he can make his songs without being the least bit boring – the grooves are so good and the production so well crafted. His records, if timed right, can be devastating tools on the dancefloor.
Herbert's "One Two Three"
Matthew Herbert returned to his Parts series this year after an 18-year hiatus with this beautiful vocal number. Good thing.
Beck's Morning Phase
A beautiful, cinematic, melancholy return to form from Beck. I really loved this record.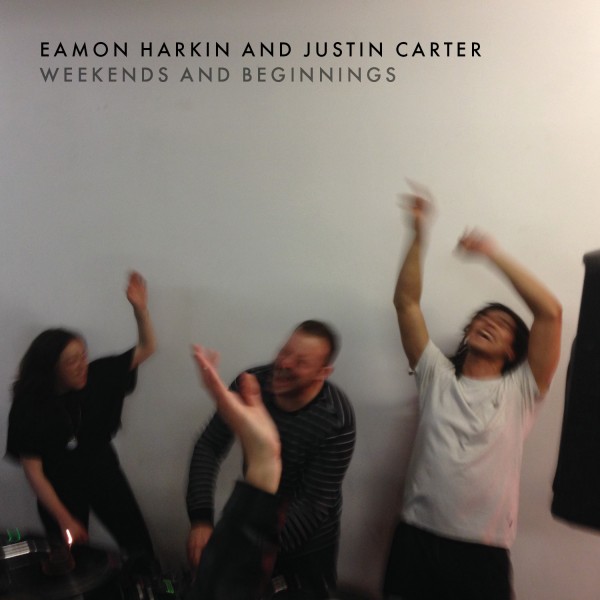 Making an Official Mix
When I first discovered dance music, mix CDs played a huge part in my discovery and learning. I would research the artists and labels on the tracklists, and from there my own tastes would develop. Optimo's Psyche Out, the Body & Soul's Mixes, Jeff Mills' Choice Mix, Michael Mayer's Immer, and Harvey's Sarcastic Study Masters were all huge for me. It was super exciting to put together and release our own official mix this year.