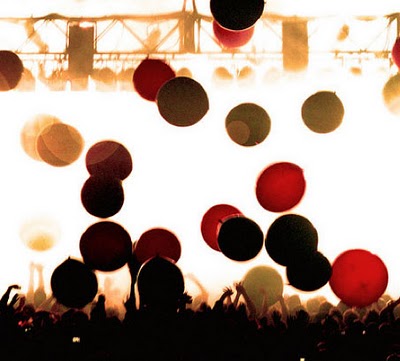 Click on the picture above or right here to buy tickets for The Mister Saturday Night New Year's Eve Party. TICKETS ARE SOLD OUT.
This New Year's Eve, Mister Saturday Night is bringing you the best of both worlds.
We're keeping our unique loft party intimacy, with plenty of room to dance and high quality music with amazing sound – but we're expanding things a bit. In one room, residents Justin Carter and Eamon Harkin will be joined for a midnight set by Kyle Hall, a 19-year-old Detroit wunderkind, who's been trailblazing for a new generation of music makers over the past two years. In the other room is Martyn, a producer who challenges all preconceived notions about his status as one of the world's best known dubstep creators by playing sets that are far-flung enough to include Prince, J Dilla and Washed Out. Rounding out the room with Martyn is DJ Qu, a fantastic local jock and the man behind of one of our favorite labels, Strength Music; and opening the festivities for Eamon, Justin and Kyle are production duo Bad Decision.
The multi-roomed event space where the party's going down will be fantastically bedecked by Jessica Grindstaff, a set designer whose work has graced stages from Amsterdam to Australia to our hometown Brooklyn Academy of Music (with the Kronos Quartet, no less).
What else? How about an open champagne bar, not just for the ball drop, but all night? And an outdoor patio where you can get a breath of fresh air or smoke a cigarette? We have both of those.
The catch? In order to keep it intimate (and within the legal capacity of the venue), you have to buy an advance ticket to get in. We won't announce the address (rest assured, though, that it's a convenient location, close to train stops accessible in Manhattan and Brooklyn, and it's not way, way out there), and even if you figure out where it is, we won't be selling any tickets at the door, because it's gonna be sold out.