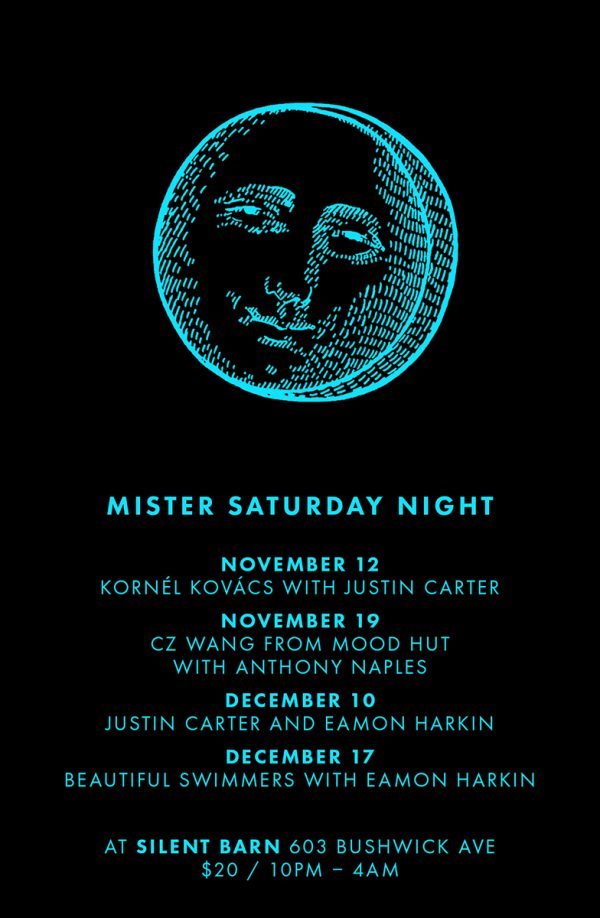 It's been something like eight months since we did a Saturday night party in NYC, and it's been even longer since we had guests at a Saturday night party. So we decided to set up a run of dates at Silent Barn.
Kornél Kovács from Studio Barnhus, CZ Wang from Mood Hut, our very own Anthony Naples, and Future Times' Beautiful Swimmers will join us for a run of four dates at the Bushwick art space. Eamon and I are going to take one night to go back to back, as we do, and otherwise, each party will feature the DJs on the bill playing together from beginning to end.
Tickets for all the dances are $20. We have no idea if these will sell out in advance, but most things we've done at Silent Barn have. Certainly not a bad idea to get tickets in advance.
Looking forward to seeing you down there!