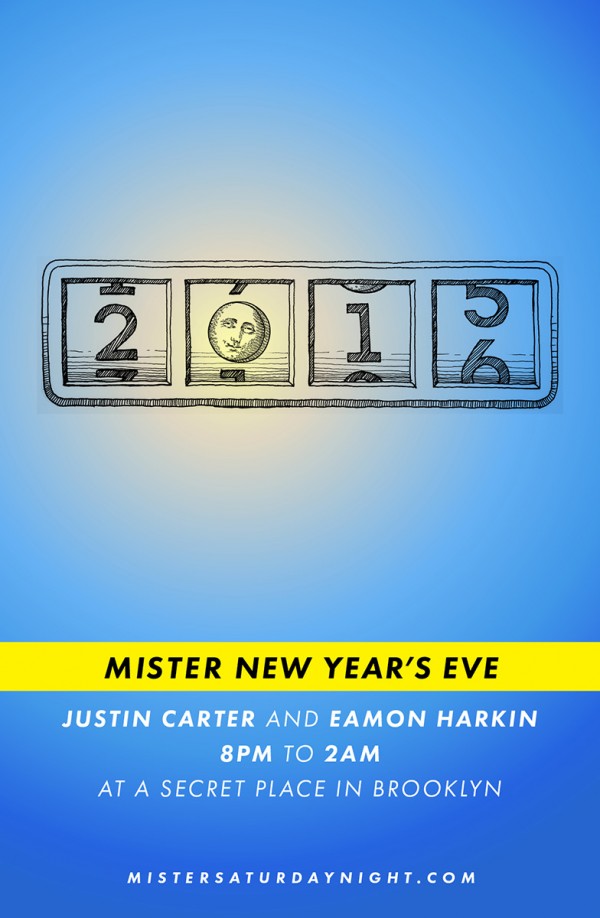 After a year off, we're bringing back the Mister's New Year's Eve celebration.
We'll be ringing in 2016 with an easy going affair – lots of dancefloor space, no crazy lines – basically an antidote to a typical NYE out.
The bar will be stocked with bubbly, and, as usual, we'll set up our soundsystem, abandon our cell phones and cameras for the evening, and let Eamon Harkin and Justin Carter loose on the turntables. We'll start at 8pm and go until 2am (the perfect timing for a New Year's Eve party if you ask us), and the location will be secret (but very convenient and very nice). We'll send the location for the party to all ticket holders in advance.
You can get tickets here.
We can't wait to see you on the dancefloor.
**A note on pricing. We're aware that $50 is steep compared to our normal entry fee. Asking you to spend more money is not something we do lightly; we always want our parties to feel relatively affordable. On New Year's, though, prices go up for us, and for the particular venue we're using this year, the costs are particularly high. We didn't want to take another NYE off for lack of a good venue, and we wanted to make sure that if we did do a NYE party that it was a comfortable space. Anyway, all that is to say we're not trying to milk you for money just because it's a holiday.**