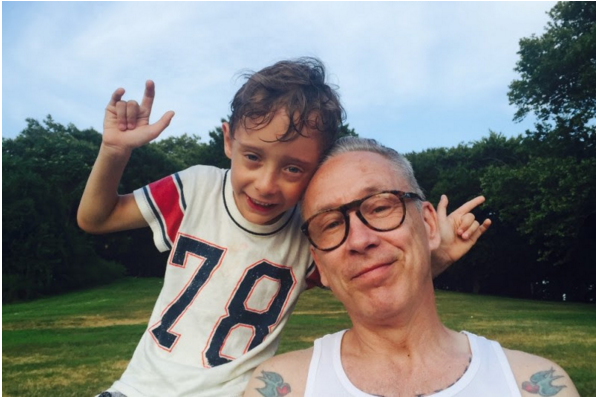 If you've joined us at Mister Sunday over the past four years, or if you've come to Nowadays for a drink, chances are you've had the good fortune to interact with our friend, Adam Roth. Adam is a great musician, a dad, and an all around excellent guy who mans the bar and spreads good humor at the Mister.
A couple weeks ago, totally out of the blue, he was diagnosed with stage four bile duct cancer. Given no hope for a cure through traditional western medicine, he's seeking alternative treatments which aren't covered by insurance.
His family has started a fund raising page to help pay for his treatments, and it's been heartening – though thouroughly unsurprising given how great a guy he is – to see an outpouring of support. We're coming to you now in hopes that we can add to that support through our community.
Donating something will obviously be financially meaningful to Adam and his family; but even more, it will be evidence of the massive amount of love and support he has. Whether it's by giving a couple dollars or more, we hope you'll join us in showing Adam how much we love him. This is where you can give.
Thanks for taking the time to read, and thanks for being part of our big family. We'll see you soon.