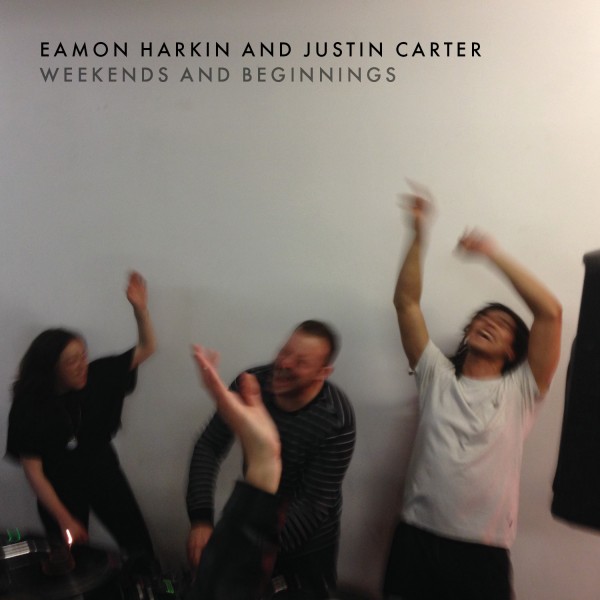 Mister Saturday Night Records is releasing a special mix by Eamon Harkin and Justin Carter called Weekends and Beginnings. It's an 18-track mix that was recorded live at Mister Sunday in late August. It's out now almost everywhere (except for Japan, when the release date is December 10th).
You can buy physical copies at the Mister Store and, if you're on the other side of the pond, from our friends at Phonica. It's also available digitally on iTunes and such.
Here's the tracklisting:
01. Le Chanteur – La Passion des Collines**
02. Terrence Jerome – Believe**
03. Alice Smith – Love Endeavor (Maurice Fulton Remix)
04. Nebraska – Green Marimba
05. Cobblestone Jazz – Traffic Jam
06. Mr. G – Daily Prayer
07. Anthony Parasole/Elgato – Quickstrike/Zone
08. Caribou – Leave House (Motor City Drum Ensemble Remix)
09. Adesse Versions – Modal
10. Jasper Street Company – Solid Ground (Tommy Musto Remix)
11. House of Gypsies – Another Worry
12. Lord Nelson – Shango (Daniel Haaksman and DJ Beware Remix)
13. DJ Duke – Sun Beats
14. Jurgen Paape – Take That
15. Ike Release – Phazzled
16. Recloose – Can't Take It (Herbert's Some Dumb Dub)
17. Bassclef – Ghost Kicks In The Spiral
18. Sam Orwell – Secret Nothings**
**The songs with the stars are only on the CD version of the mix. Everything else will be available on the digital version. We'll also do a vinyl sampler of select cuts in January.