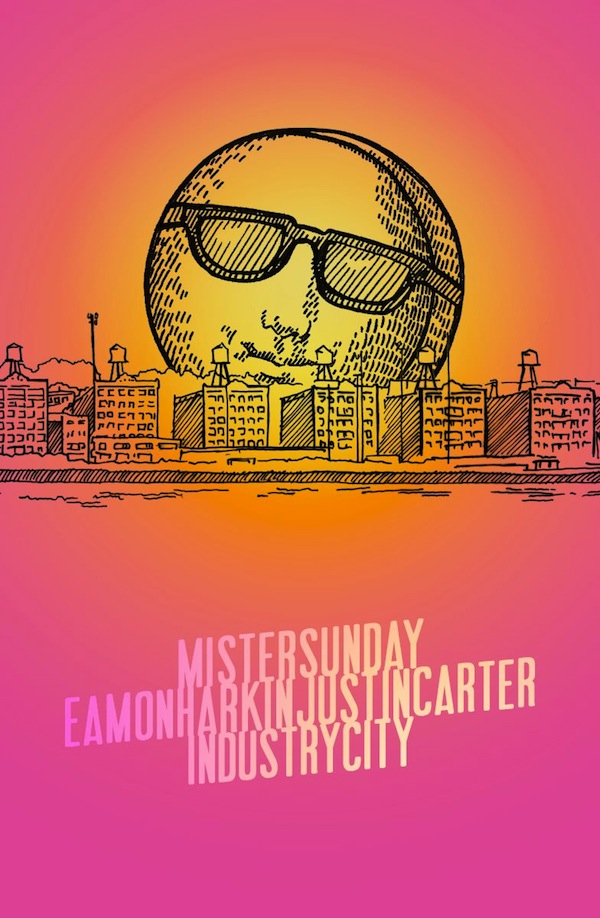 The last outdoor Mister Sunday of the season is this weekend.
Our hours are from 3pm to 9pm as usual, and it costs $15 to get in. You can buy advance tickets here.
Remember those rules for the dancefloor! Here's the scoop:

_/_/_/_/_/_/_/_/_/_/_/_/_/_/_/_/_/_/_/_/_/_/_/_/_/

A FEW RULES FOR OUR DANCEFLOOR:

1. Please don't take photos.
2. Please don't smoke.
3. Please don't text or make calls or any of that stuff.

You can do all these things off of the dancefloor, but when you're inside the speakers, get down.

_/_/_/_/_/_/_/_/_/_/_/_/_/_/_/_/_/_/_/_/_/_/_/_/_/

Finally, here are directions and some answers to other questions you might have:

If you want to use Google Maps to get directions, the closest address to our entrance is 241 37th Street, Brooklyn. The N, R and D trains stop at 36th Street, two blocks from the party. Both the N and D run express, even on the weekend. It takes less than ten minutes to get here from Atlantic Terminal on both of those trains. The R train runs local and connects with the F and G at 4th Ave and 9th. If you're riding a bike, the easiest, safest way is to use 5th Avenue. Once you get to 36th Street, just go down the hill, and you're a short coast away.

OTHER IMPORTANT THINGS TO KNOW ABOUT SUNDAYS

Kids under 18 go free with as long as they're accompanied by a grown-up, and dogs are welcome as long as they're on a leash. We take credit cards at the bar. The closest ATM is in the deli on the corner of 3rd Ave and 36th Street. No outside drinks are allowed, but fear not: we have beer, sangria, water, and lemonade. In order to drink beer and sangria, you'll need a wristband. You'll be given a wristband at the door as long as your ID says you're of age.

The music ends at 9pm, and we close the space a little later, so if you want to hang and have a drink after the tunes, you can. Before you leave, please throw all your trash and recycling in the appropriate bins so the neighbors' front stoops aren't junked up, and on your way home, keep your voices low so that the folks in the neighborhood can have a little peace and quiet. They're really nice for having us around, and we want to stay in their good graces so we can keep bringing you Mister Sunday.

Finally, have an awesome time.