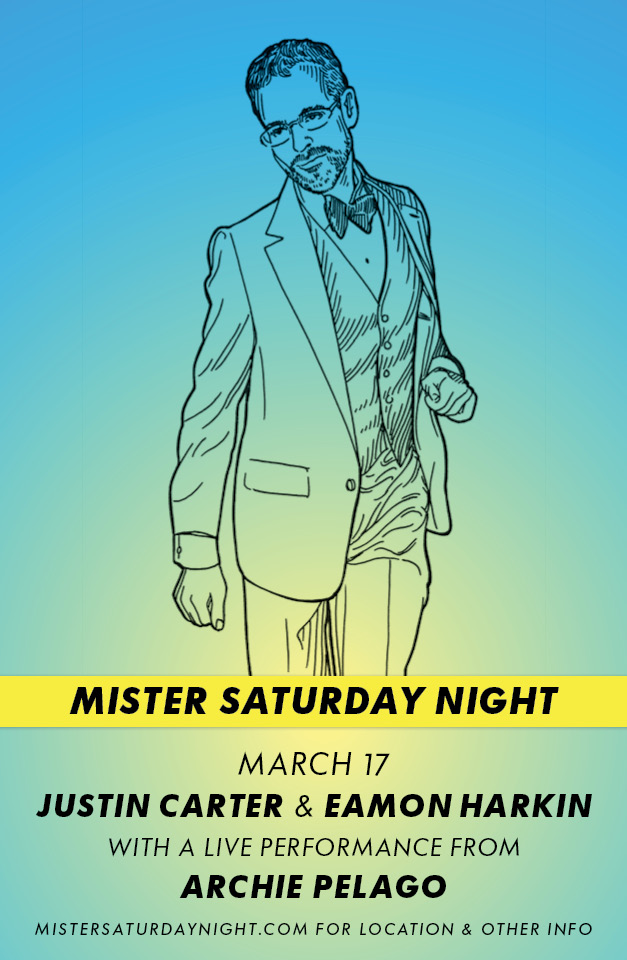 For this installment of the Mister at the House Of Yes, we're happy to announce that we're doing something we've been hoping to do for a long time now – incorporate live music into the party.
Justin and Eamon will DJ almost all night long, and all the trappings that make the House of Yes extra special – comfy seats, a full bar, a disco ball, and our big blue sound system on all four corners of the wood dancefloor – will still be in place; but at some point earlier in the night, the guys will be handing the keys over to a trio of very talented and ingenious acoustic and electronic musicians from Brooklyn called Archie Pelago.
On cello and Ableton is Greg Heffernan (Cosmo D); Dan Hirshorn (Hirshi) operates the turntables and trumpet; and Zach Koeber (Kroba) plays sax and assorted effects. Their technical set-up alone has received plaudits from electronic music producers, and the resulting sound they create is just as uniquely impressive. More than ready for the dancefloor? Mary Anne Hobbs thinks so, and so do we.
Come before eleven for some beers on the house, and RSVP to mister@mistersaturdaynight.com for reduced entry at the door before midnight.
We're looking forward to trying something new with you.
Mister Saturday Night
with residents Justin Carter & Eamon Harkin
and with a live performance from Archie Pelago
at House of Yes / 342 Maujer St between Waterbury and Morgan, Brooklyn / Saturday, February 11th / 10p-6a / $10 before midnight with RSVP to mister@mistersaturdaynight.com / $15 otherwise / map to venue / 21+*
*Although we absolutely love to play host to our underage friends, the operators of the space make the rules. When we can, we do it all-ages, but for House of Yes, we've gotta keep it twenty-one and over.