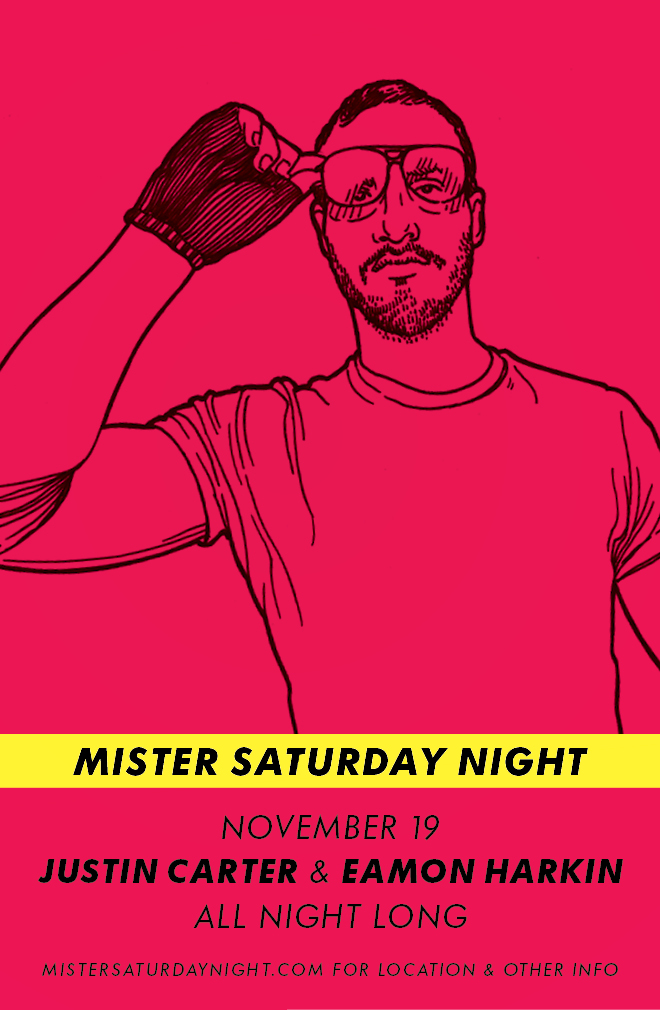 After a blast-off of a Halloween party and an atmospheric come down on November 5,  we're once again flying solo for this edition of the Mister, our third installment at House of Yes. You know what they say about third times.
Party starts at 10 and goes till it can't go no more; beer's on the house for the first hour; and if you send an RSVP to mister@mistersaturdaynight.com, it'll be $10 before midnight.
And that's that. We'll see you at the Yes.
Mister Saturday Night with residents Justin Carter & Eamon Harkin

at House of Yes / 342 Maujer St between Waterbury and Morgan, Brooklyn / Saturday, November 19th / 10p-6a / $10 before midnight with RSVP to mister@mistersaturdaynight.com / $15 otherwise / map to venue / 21+*
*Although we absolutely love to play host to our underage friends, the operators of the space make the rules. When we can, we do it all-ages, but for House of Yes, we've gotta keep it twenty-one and over.