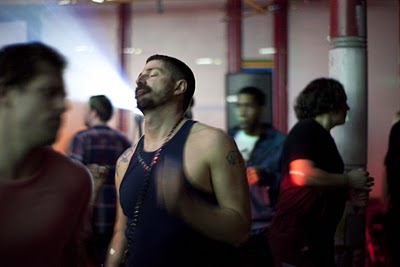 Our first party of the year is upon us. We told you a little bit about it last week, but we wanted to give you a bit more info. This edition of Mister Saturday Night is a special collaboration with a set of DJs who call their jam 'Spank'. Spank isn't just any party, though; it's on the cutting edge of Brooklyn's gay scene – our very own Horse Meat Disco (if you will) but always in lofts with more house music (still some disco), more outlandish performances and their very own zine.

They, and we, have been longing for a truly mixed party for years, and so we decided we'd make it happen. New York, Just Like I Pictured Itis what we're calling it. That's not a nod to some bygone era, but a statement that we're making New York what we want it to be right now. (It is still possible, no matter what anyone tells you.)So, what should you expect? Familiar faces from our party, new faces from their party, lots of dancing to sets from Mister Saturday Night residents Justin Carter and Eamon Harkin, more dancing to sets from Spank residents Sean B and Will Automagic, coziness courtesy of 12-turn-13 (which is opening a little lounge area that they've never used before), free beer for the first hour of the party, the sweet tones of our Turbosound speakers and atmospheric lighting to accent your evening.
In other words, New York, just like you pictured it.